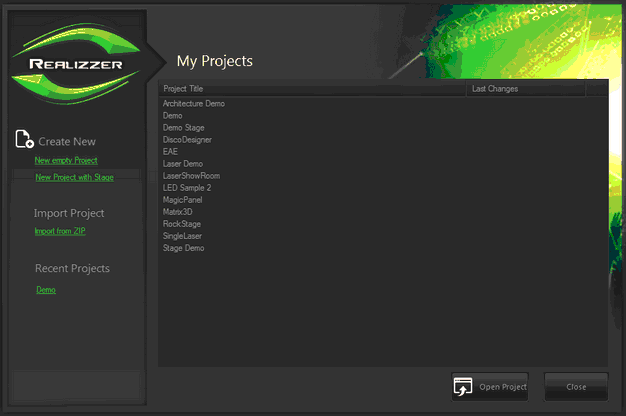 New empty Project
This creates a new project and puts in a simple default surface as the ground plane.
New Project with Stage
This creates a new project and makes a default 3D Room. After defining the project name, the next dialog will ask for Room dimensions in WxHxD. This is the fastest option for creating an indoor stage.
Import from ZIP
With the Import function you can simply import a project from a ZIP-File. If you have opened a project you can use the Export to ZIP function to pack a full project into a ZIP file. This can be easily used to exchange projects between other PCs.
Recent Projects
Realizzer will always show the most recently opened and saved projects.
Open a Project
You can open projects by double clicking on a project in the list or just select and click on the "Open Project" Button.